Stay Informed about the Latest Trends and Developments in Austrian Litigation for 2021 – The new Chambers Global Practice Guide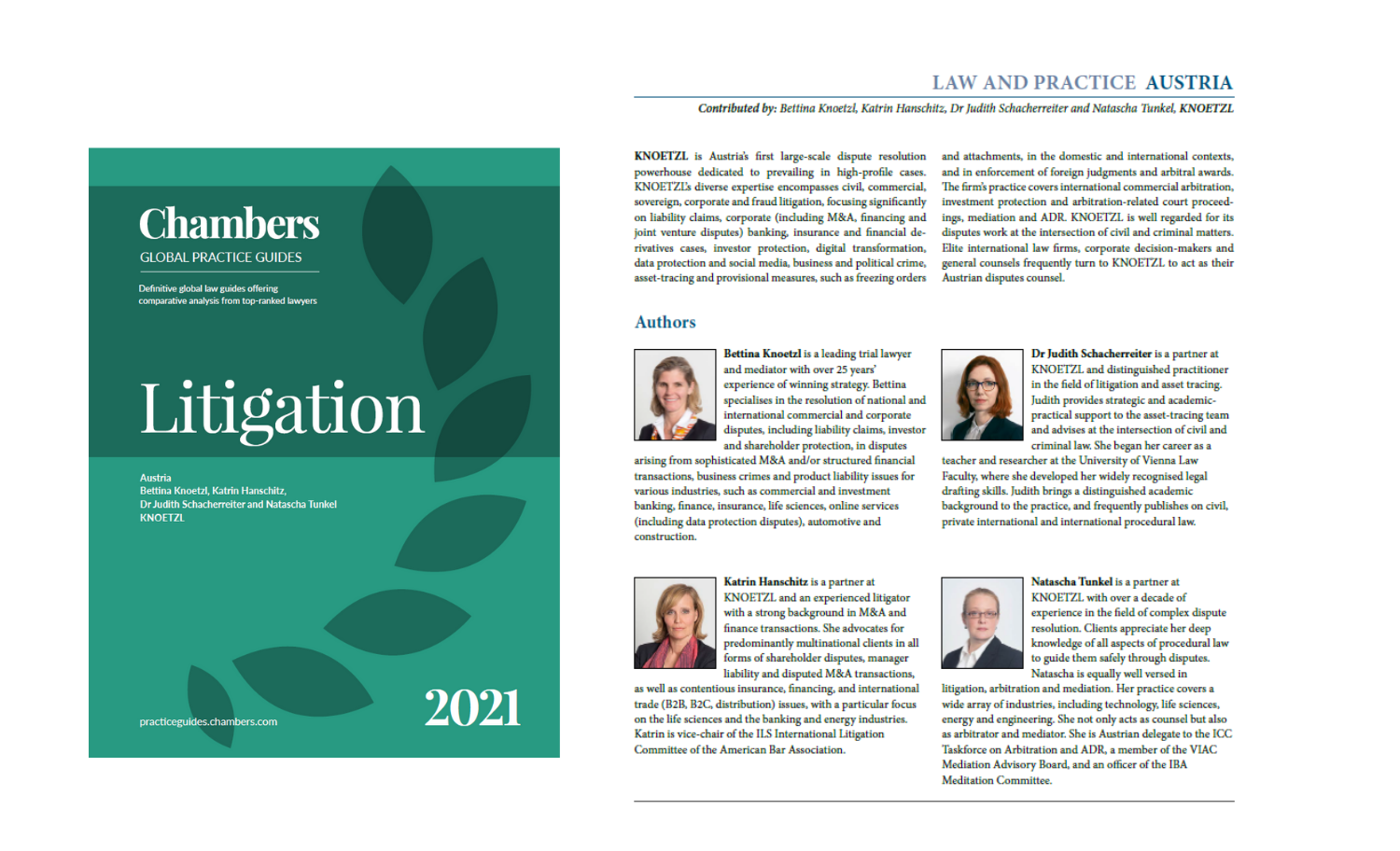 2020 was a challenging year. Not only our daily life in Austria changed, but, so did the Austrian litigation landscape. Austrian litigation is also morphing under the circumstances of COVID-19. During the pandemic new procedural rules were adopted, and courts started working with new technologies. There are also new proposals for Dispute Resolution Reform in Austria. KNOETZL's litigation department head Bettina Knoetzl, together with Katrin Hanschitz, Judith Schacherreiter and Natascha Tunkel have crafted a useful and valuable synopsis for the new Chambers Global Practice Guide 2021.
Download the new Chambers Global Practice Guide 2021 here.
Also available in print, the Chambers Guide presents compact, expert commentary on key, contemporary, legal issues. Please note that the information contained is not intended as legal advice, and should not be construed as such. Such advice, without exception, needs to be tailored to client-specific circumstances and needs. For further information please contact any of the co-authors, or your customary relationship professional at KNOETZL.