International and National Protection of Intellectual Property and Trade Secrets: An ICC Austria Seminar at KNOETZL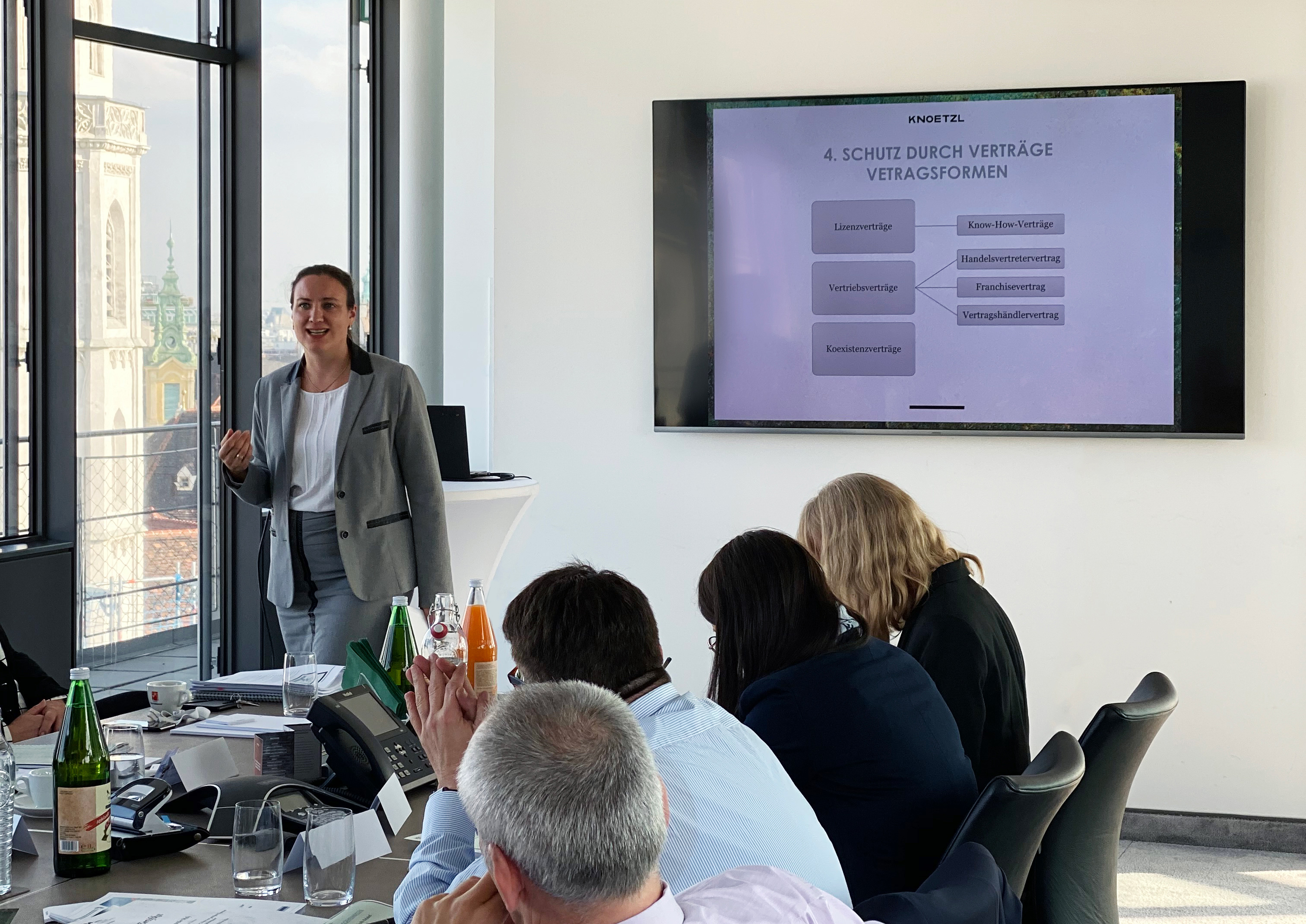 Intellectual property and trade secrets as relevant assets should receive optimal protection. Since the amendment of the Austrian Unfair Competition Act trade secrets are protected by law.
In cooperation with the ICC Austria, KNOETZL welcomed on its premises several company representatives and in-house counsel. The seminar provided comprehensive information on the protection of trade secrets as well as other IP rights through appropriate measures and contracts. Furthermore, methods of dispute settlement were explained alongside interim measures for cases of infringement. Prof. Dr. Clemens Appl and KNOETZL attorneys Patrizia Netal and Natascha Tunkel drew on their many years of experience to offer seminar guests practically oriented guidance. Patrizia Netal gave insights into protection through contracts and arbitration. Natascha Tunkel provided information on the protection of trade secrets in court.
For further information please contact Patrizia Netal or Natascha Tunkel.