The Bee's Knees: Pre-Ball Gathering for the Juristenball 2020 at KNOETZL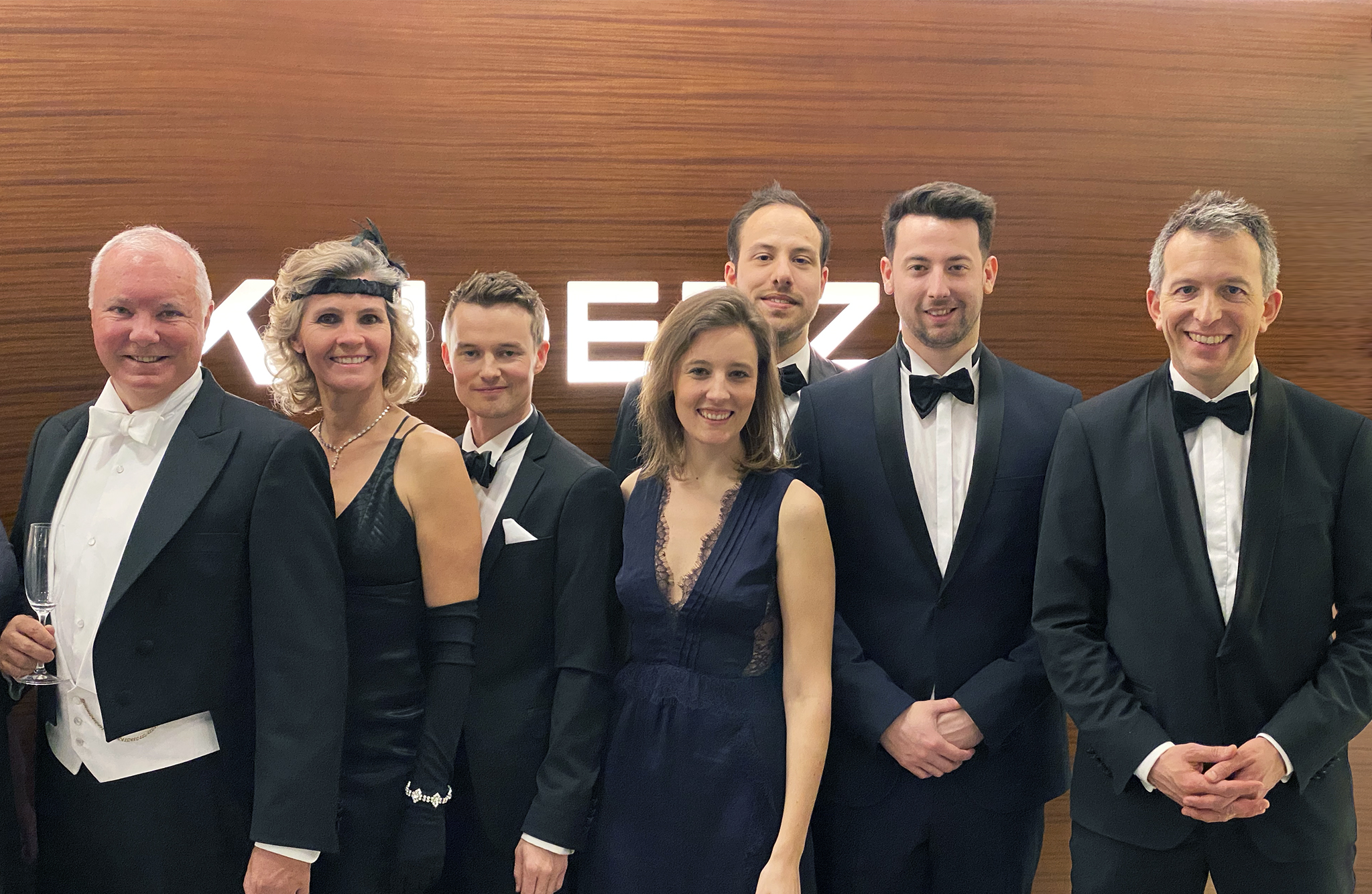 The twenties were roaring at KNOETZL's private pre-ball gathering on our premises right next to the Imperial Hofburg, the one-time residence of Austrian royalty. Before proceeding to the traditional Ball of Legal Professionals next door, our lawyers were delighted to welcome select guests to start the night with delicious food and bracing drinks in our exceptional event space.
A two-hundred year strong tradition, the Juristenball takes place in the historic state rooms of the Imperial Palace – this year adorned with palm trees and art deco elements reminiscient of the unique flapper era sans bathtub gin. Unlike the real 1920s, there was no dismal end in sight for this glittering celebration of the most exuberant of decades. The diverse programme gave the international crowd of guests ample opportunity to show off their dancing skills with a waltz or quadrille throughout the night. Magnificent ambience, tasteful décor, outstanding music, dazzling ball gowns, frack coats and suits made the first Juristenball of the decade a night to remember.