Summer Closing 2021 @ KNOETZL mit Weitblick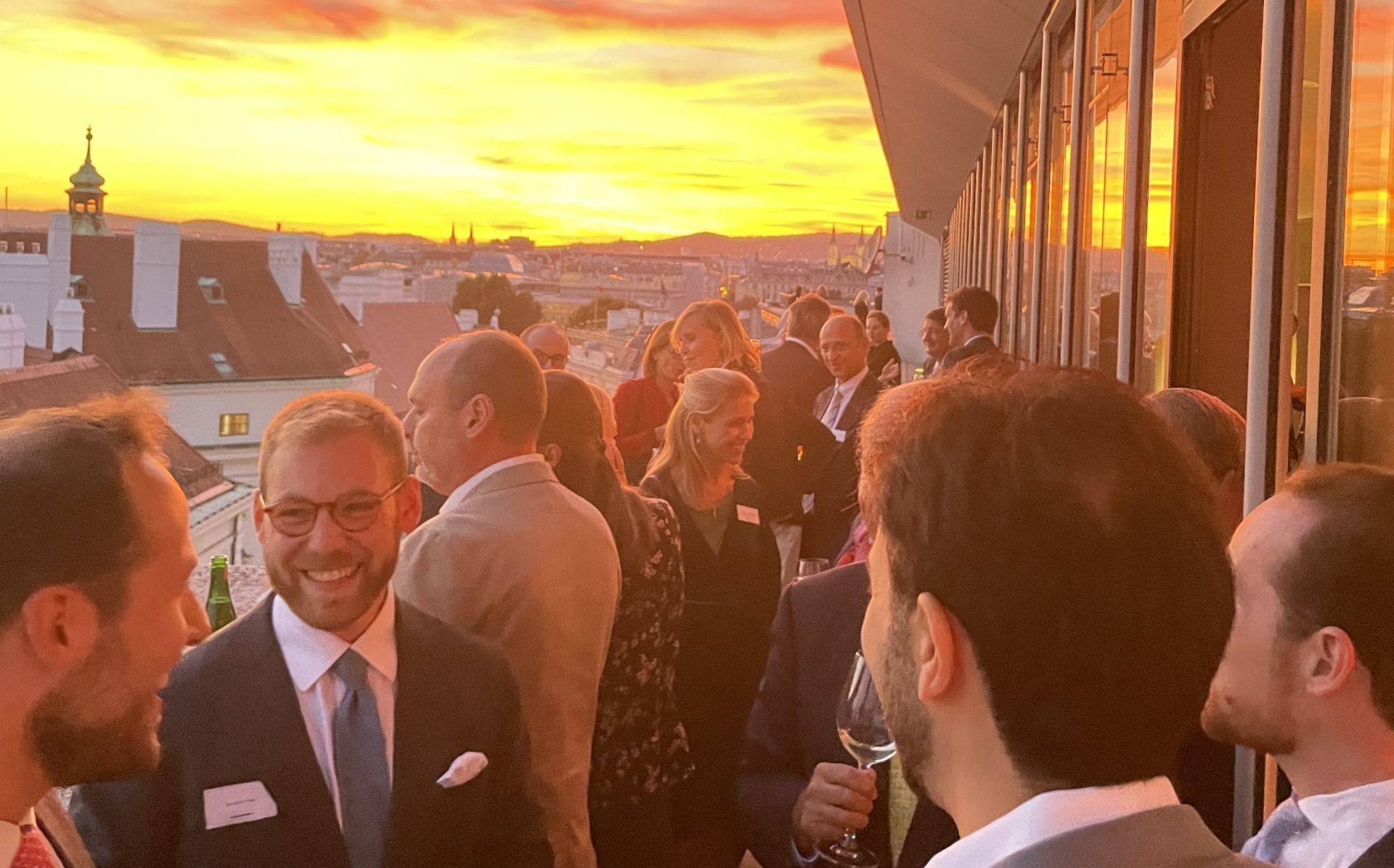 Das Kriegsbeil, das KNOETZL sonst mit Leidenschaft und Energie schwingt, blieb gestern begraben. Am 23. September, pünktlich zum Herbstbeginn, haben wir uns im Freundeskreis gemeinsam mit unseren geschätzten, treuen Mandanten und Geschäftspartnern in den Strahlen der untergehenden Abendsonne gebührlich vom Sommer 2021 verabschiedet. Begleitet durch köstliche Erfrischungen, lukullische Genüsse der Extraklasse und einem Ohrenschmaus live zubereitet von den Jazzmusikern der Storyville Band befanden wir uns nahe dem siebenten Himmel. Wie bestellt präsentierte sich dieser  in seiner vollen Farbenpracht. So verabschiedeten wir mit unseren Mandanten, Geschäftspartner und Freunden den Sommer 2021 und hoffentlich auch die schlimmsten Zeiten der Pandemie. Gute Anzeichen gab es genug: Das Wetter hätte nicht schöner sein, die Gäste nicht besser gelaunt und die Stimmung nicht angenehmer sein können. Wir bedanken uns bei allen Gästen für den gemütlichen Spätsommerabend auf unserer wunderschönen Terrasse mit einem atemberaubenden Sonnenuntergang über den Wiener Hausbergen.
The hatchet that KNOETZL's clients so often like for us to wield for their fights was buried last Thursday, but our customary passion and energy continued, unabated. Just in time for the beginning of autumn, we duly bid farewell to summer 2021 with a circle of friends and many of our valued, loyal clients and business partners in the delicious rays of the spectacular evening sun.  Fueled by inspiring refreshments, epicurean delights of the finest grade, and a feast for the ears produced live by our favorite jazz musicians of the Storyville Band, we found ourselves as close to Seventh Heaven as we are allowed. As was ordained, the evening presented itself in full color splendor, while we bid adieu to the summer of 2021 — and hopefully to the worst of the loathsome pandemic. There were enough good signs: The weather couldn't have been nicer, our health-checked, brilliant and eclectic guests couldn't have been in a better mood and the atmosphere couldn't have been warmer and more pleasant. We would like to thank all our guests for their contribution to the cozy, late summer evening on our beautiful skytop terrace with early autumn's breathtaking sunset over the Wiener Hausberge and the city's own Eastern hills of the fabled Wienerwald to our West.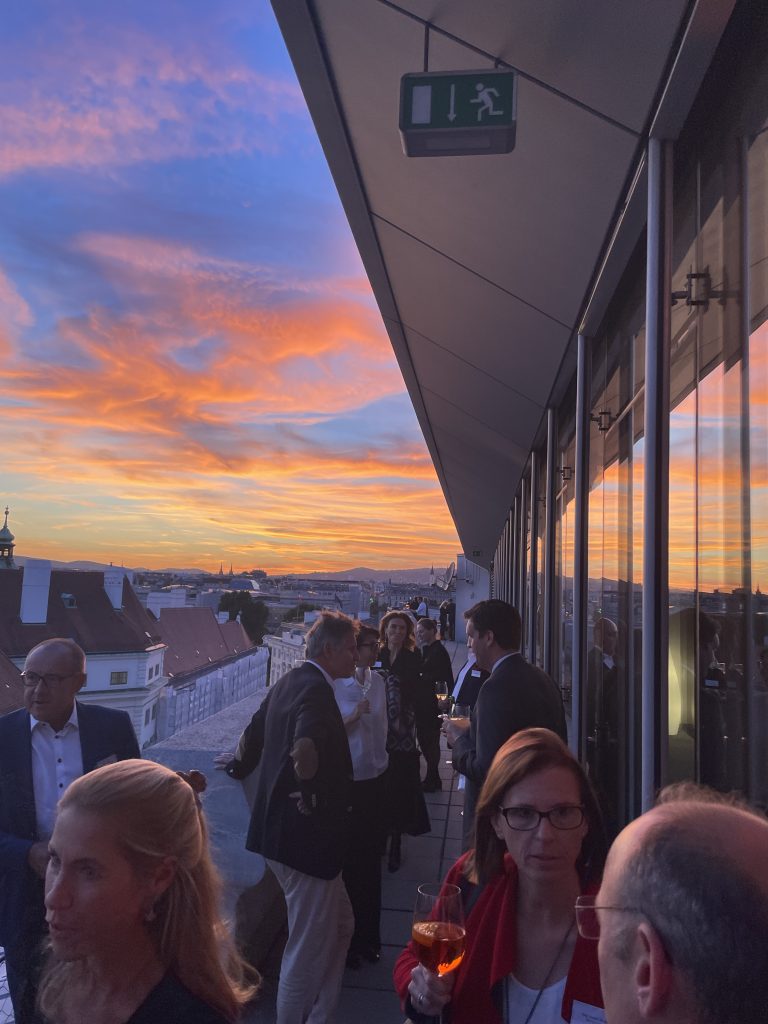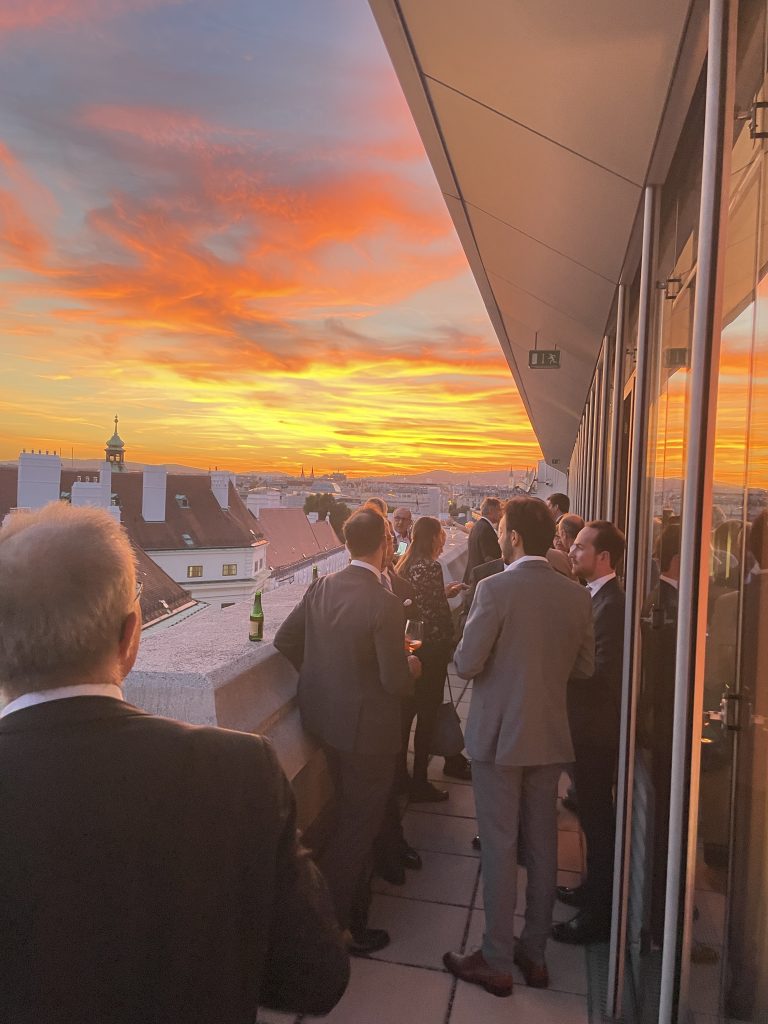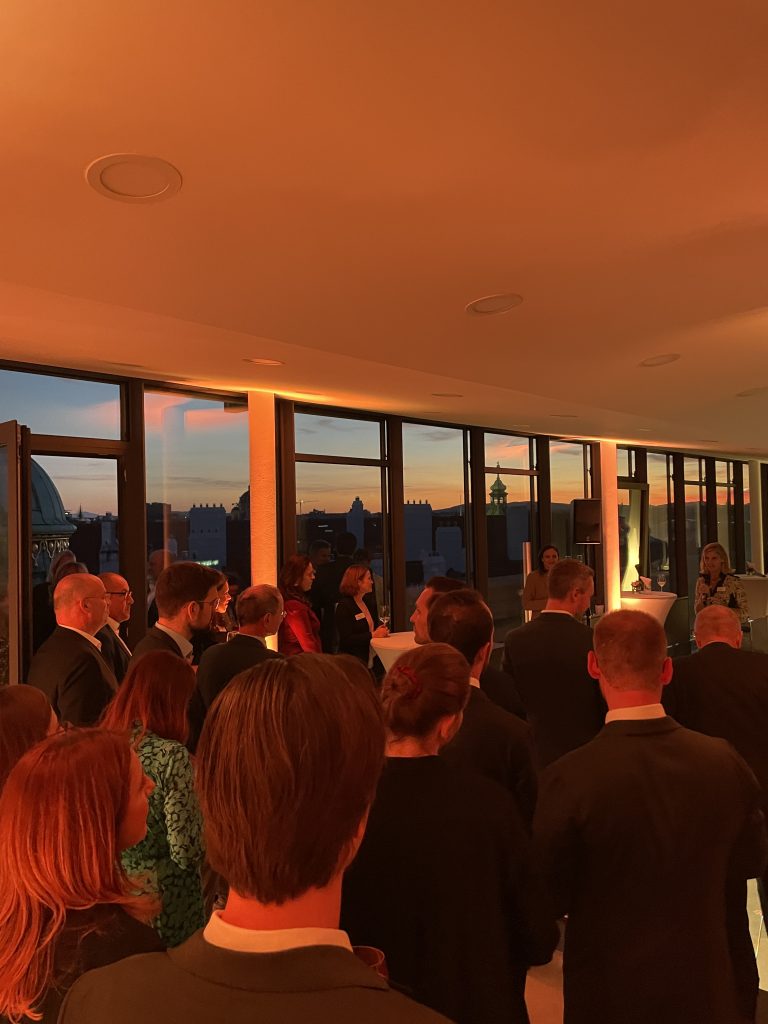 Please find further pictures here.