KNOETZL Partner Elected as Vice President of the Vienna Bar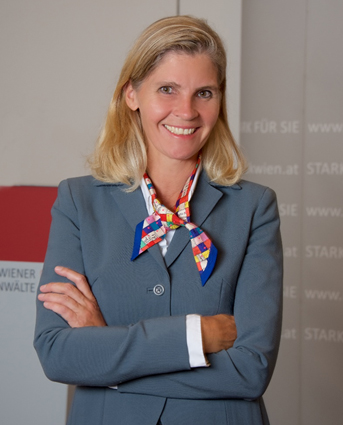 We at KNOETZL congratulate our partner, Bettina Knoetzl, upon her election as the new vice president of the Vienna Bar. Elected with a large majority and voter turnout to the newly-created office of fourth Vice President, Bettina will be helping the Vienna Bar to meet its weighty issues having direct effect upon its 5,000-lawyer strong membership and the practice of law in Vienna.
Internationally recognized as a compliance expert and exceptional trial lawyer, we anticipate that Bettina will represent a valuable addition to the presidium of the Bar.
In a sign of these momentous times, the association's plenary assembly 2020 elected Ms. Knoetzl, in an election guided by health and safety considerations, as votes were cast via post for the first time in history.
With this important, pro bono leadership work, Bettina hopes to help animate younger generations – especially female practitioners – to act with integrity, fairness, enthusiasm and inspiration, applying exemplary behavior through team spirit and clear, open communication. "I look forward to sharing my passion for our professional calling with them", comments Bettina Knoetzl, thanking her colleagues and supporters.
Good luck, Bettina!