KNOETZL hosted "Unconscious Bias & Negotiation" Workshop in Vienna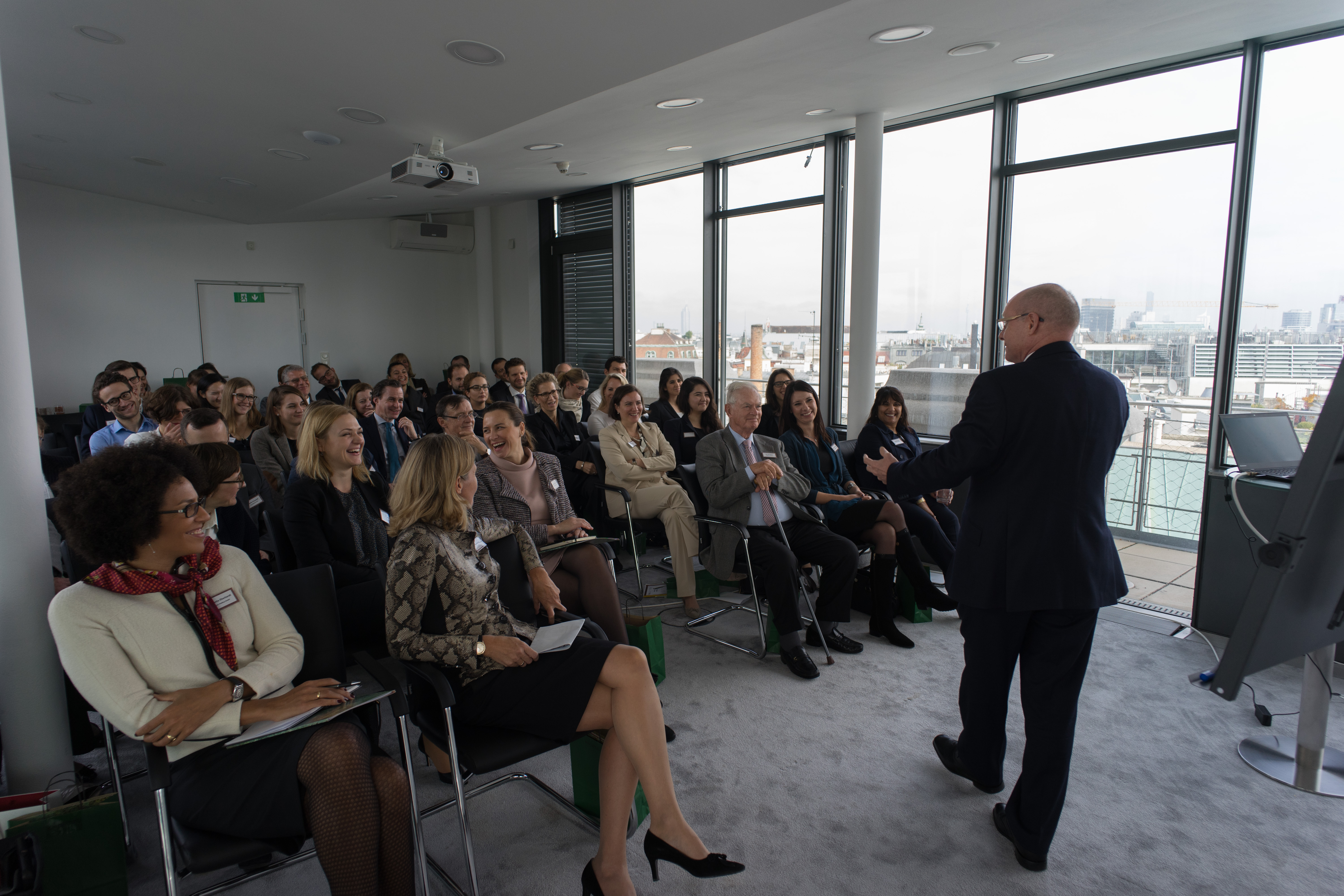 ArbitralWomen, VIAC and KNOETZL conducted the continued workshop on unconscious bias on Friday, 21 October 2016. The program was remarkably well attended by business leaders, government officials and a variety of professional service providers. Speakers discussed how to manage unconscious bias in the workplace and in international arbitration, and demonstrated how to apply this knowledge in the setting of a negotiation.
The workshop panel discussion was ably chaired by  Dr. Alice Fremuth-Wolf,  Deputy Secretary General of the VIAC, on the topic of How to Tackle Unconscious Bias at Work and in Arbitration. The workshop's distinguished, international panelists included Rashda Rana SC (39 Essex Chambers), Ema Vidak-Gojkovic (Associate, Baker & McKenzie), Prof. Dr. Daniel Girsberger (University of Lucerne and Counsel, Wenger & Vieli), Dr. Nils Schmidt-Ahrendts (Partner, Hanefeld Rechtsanwälte) and Dr. Wernetta Eberhardt (Head of Legal, Kwizda Holding GmbH).
After the panel shared its insights into the vexing, but critical, topic of how unconscious bias can manifest itself and how it might be managed, the program provided a comprehensive talk on Negotiation Coaching led by veteran negotiators, Charlie LaFond and Bettina Knoetzl. A networking lunch was provided, during which guests made clear, their heightened awareness of the program's subject and appreciation of a delightful Viennese fare.