Innovation and Constants: the Vienna Arbitration Days 2021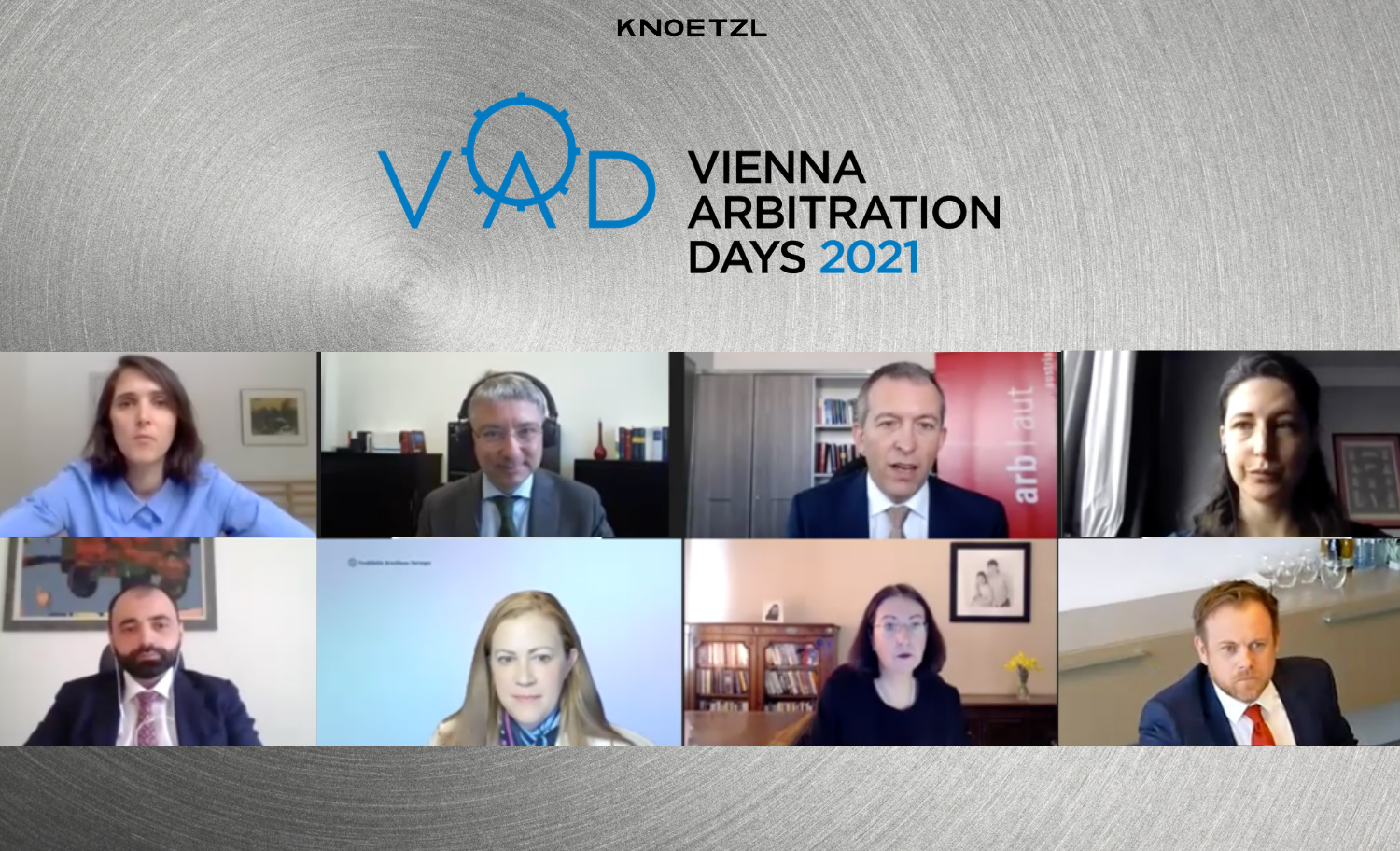 While many arbitration conferences over the past year were cancelled due to the persisting Covid-19 pandemic, the organizers of the Vienna Arbitration Days 2021, with KNOETZL partner and ArbAut President Florian Haugeneder at the helm, opted for a different path: On 12 February 2021, Austria's leading arbitration conference was for the first time held remotely. More than 400 participants around the globe tuned in and engaged in the discussion of the conference topic: "Construction Arbitration: Innovation and Constants".
The conference was opened by the keynote speech of Karl Pörnbacher, Partner at Hogan Lovells, Munich, who addressed possible needs for change and touched upon established and functional constants in construction arbitration. The keynote speech was followed by a panel discussion moderated by José Angelo Estrella Faria and panelists Milena Djordjević, Eliane Fischer and David Brynmor Thomas QC. The discussion revisited topical issues in construction arbitration: Covid-19 related delay claims, the functionality of multiparty proceedings as well as possible innovations to adjudication procedures and arbitral rules.
In the following mock hearing, Christian Aschauer, Jovan Nikčević and Erin Miller Rankin as tribunal members and Katherine Bell, Veronique Buehrlen QC, Maria Irene Perruccio and Gunnar Pickl as counsel, entertainingly dealt with the evergreen topics such as the admission of new claims, the organization of the expert procedure, the joinder of third parties and the proper methodology to quantify delay claims. The hearing atmosphere was palpable.
The traditional (this time remote) World Café closed this year's Vienna Arbitration Days, giving the participants the opportunity to exchange ideas in smaller groups and to end the day with a discussion among friends and colleagues.
The remote Vienna Arbitration Days 2021 were a full success. Nevertheless, the organizers and participants of the VAD look forward to meeting again for a traditional, personal version of the Vienna Arbitration Days in 2022!