IBA's Annual Litigation Forum In Zurich Rings In The Cognitively Enhanced Future And Is A Great Success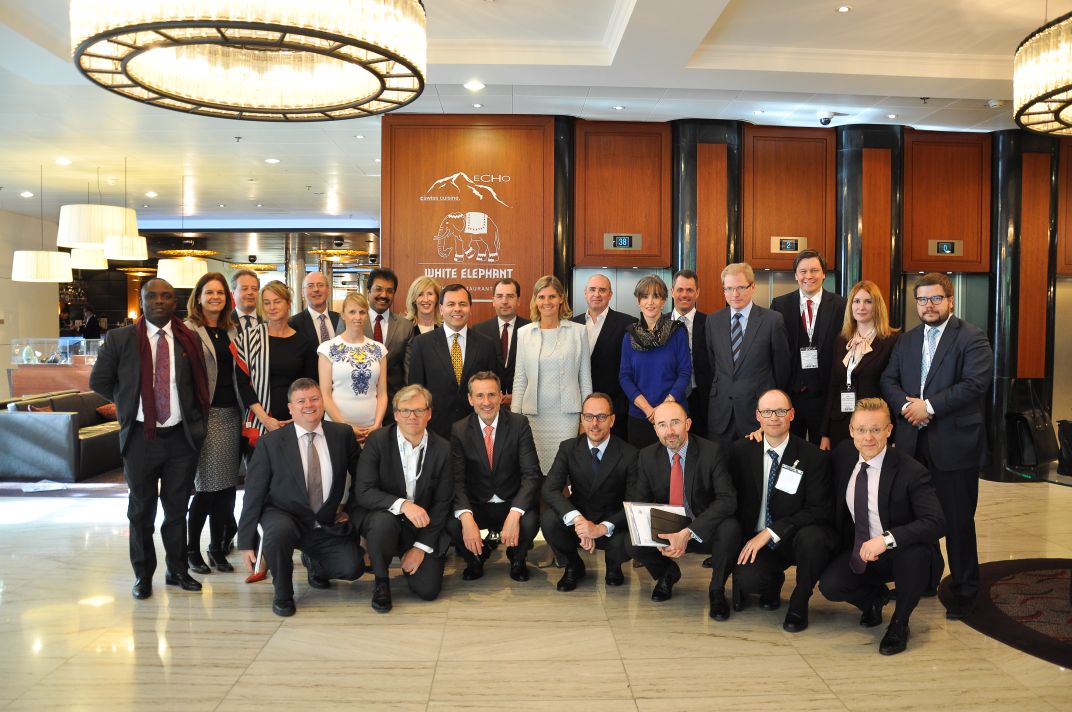 The Annual Litigation Forum of the International Bar Association (IBA) was held from May 3 through May 5, 2017 in Zürich, Switzerland. More than 350 enthusiastic delegates from across the globe attended this exciting and important conference on the subject of "Innovation in Litigation – Prepared for 2027".  For many delegates, this was their first introduction to artificial intelligence (AI) as a likely unavoidable aspect of litigation in common law and civil law jurisdictions of the not-too-distant future.  For all delegates, it was a further look into the future of cognitive digital and computer assistance and AI as will be employed in courts and law firms everywhere, as we move forward.
KNOETZL partner and worldwide chairman of the IBAs's Litigation Committee, Bettina Knoetzl, presided over the two – day session and repeatedly acknowledged the outstanding assistance of the host committee, comprised of Zürich and Geneva litigators, Mark Russenberger, Sandrine Giroud and Urs Feller, in preparing and executing this outstanding confab of lawyers, that will both be remembered and utilized in years to come by all of the delegates who were fortunate enough to register prior to the unfortunate, but necessary, cutoff, forced by the conference's great success. It not only broke  previous attendance records but was sold out well in advance.
The conference was commenced, after what has become a traditional ALF training session for young lawyers in the high court of Zürich, at a welcome reception organized by the host committee in the breathtaking, waterfront,  Restaurant Quai 61.
On Thursday morning, Committee Co-Chairman Bettina Knoetzl set the stage for the next two action-packed days of preparing delegates for innovations, new technologies, court changes, the advent of AI and political flux, in her welcoming remarks, presented against a retrospective musical admonition of preparing for lawyers' futures, in the form of reminding even the most skeptical delegates that "Video Killed the Radio Star".
After the Chair's opening remarks, the 350 attendees quickly found themselves paying  rapt attention to the keynote speech by renowned futurist and consultant to major companies and cutting-edge law firms, Gerry Riskin, Edge International. That speech was followed by two days of exploration of new technologies used in courts in a variety of jurisdictions, cutting-edge ways of taking and presenting evidence with the help of cutting edge technology, enhanced cognition and observations on how to adjust to Brexit.  Dinner, which featured a wonderful, fabled, Swiss veal dish, also allowed the delegates a glimpse of things technological outside the hallowed halls of our firms and courthouses, as we heard from Andre Borschberg about his amazing, solar-powered, winged,  circumnavigation of our unplugged planet earth.
Finally, throughout the second morning's session, Scott Ferrauiola, Associate General Counsel, IBM Watson, and Brian Kuhn, Subject Matter Expert, Watson Legal Solutions, mesmerized the delegates with discussions and a demonstration of how — already today — AI is being utilized in connection with the development and delivery of cutting-edge professional legal services, not only enhancing the services of firms utilizing advanced technologies, but creating potential courtroom disadvantages to those who do not.
After this two-day download of cutting edge technologies and cognitive legal enhancements, the delegates who opted for Saturday's excursion, then "hiked" to lofty views of snow, mountainous peaks, picturesque alpine villages and mountain lakes from soaring perches, en route to which they experienced caves, the skeletal remains of cave bears (who evidently failed to adjust to helpful technology of the day, many thousands of years ago), the homes of once-upon-a-time Alpine hermits, and warming, nourishing and delicious Swiss mountain food, showing the Swiss hospitality of our Host Committee at its best.
Small wonder the reviews of this conference were resoundingly positive and ebullient.