IBA Litigation Committee Meeting in Cyberspace – instead of Buenos Aires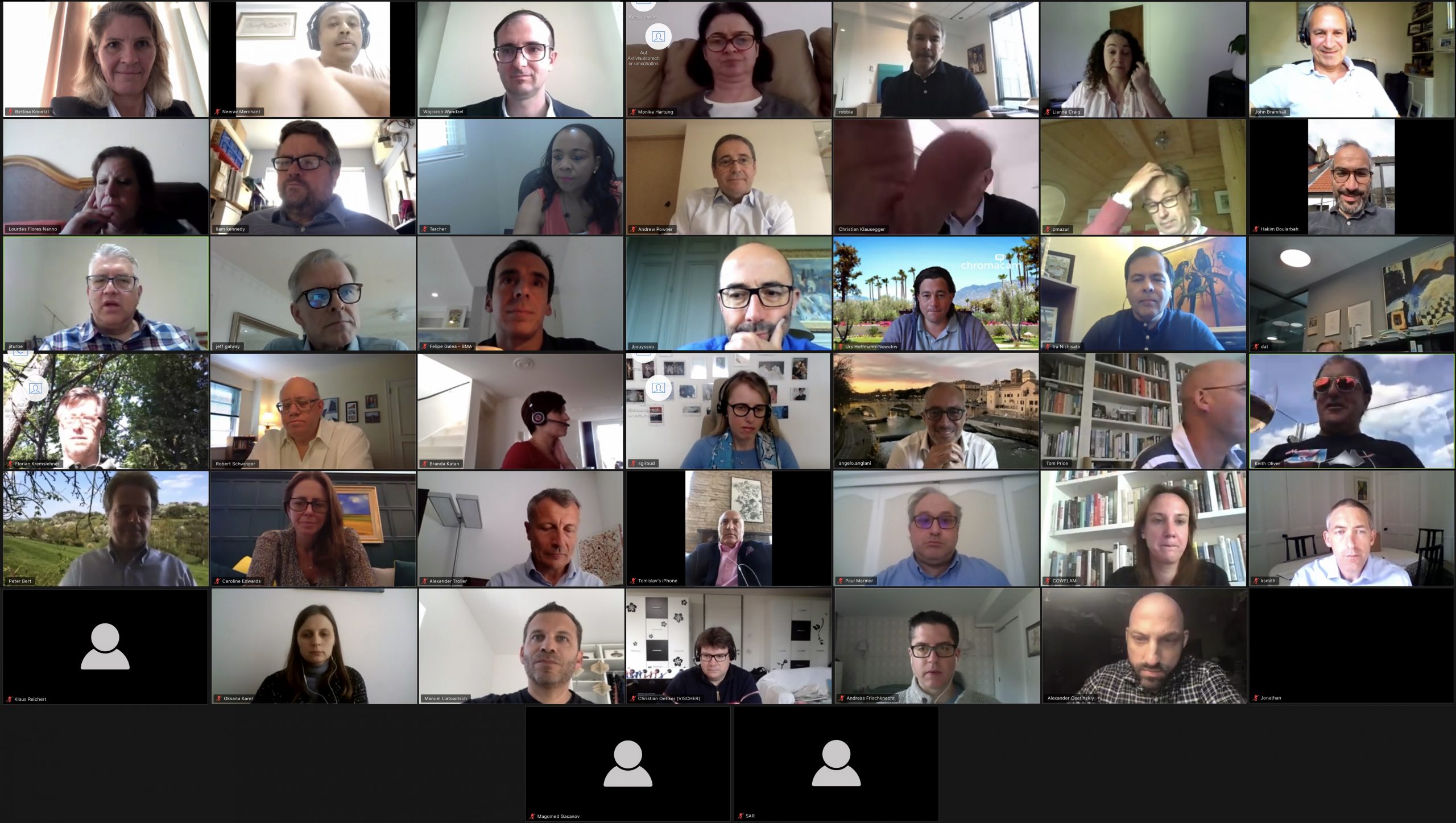 A Personal Report of Networking in Corona Times from Bettina Knoetzl
It was a great relief! It felt so good to see so many of my IBA Litigation Committee Friends, even if just in Cyberspace. Much better than nothing: The Annual Litigation Forum, scheduled to take place right now, had to be cancelled, for infamous reasons. "Thanks", Covid-19 virus! We really (really) hate you. However, this meeting in Cyberspace was drying our tears. Of course, we complained that smiling at each other, dining and wining (including whining) cannot be replaced by online meetings. But, we managed to stay in touch. But, we managed to stay in touch. Check out these pictures (perhaps not too closely):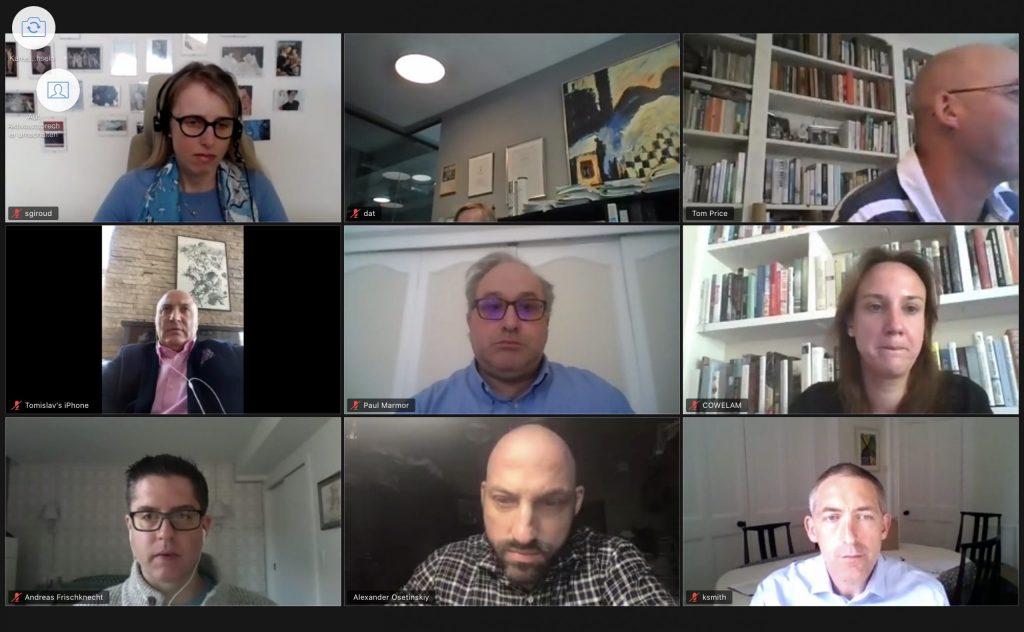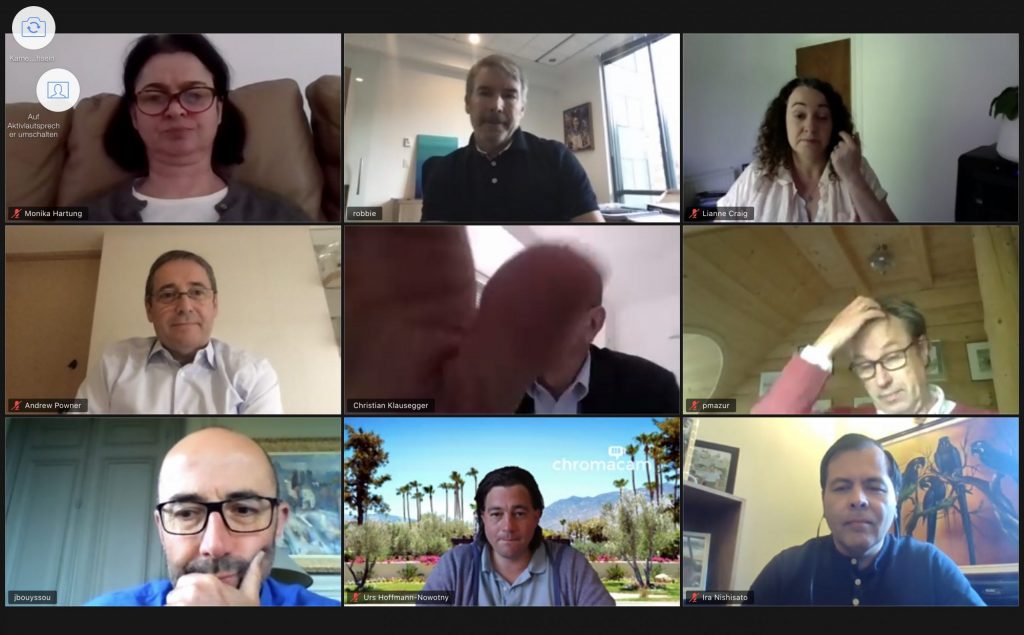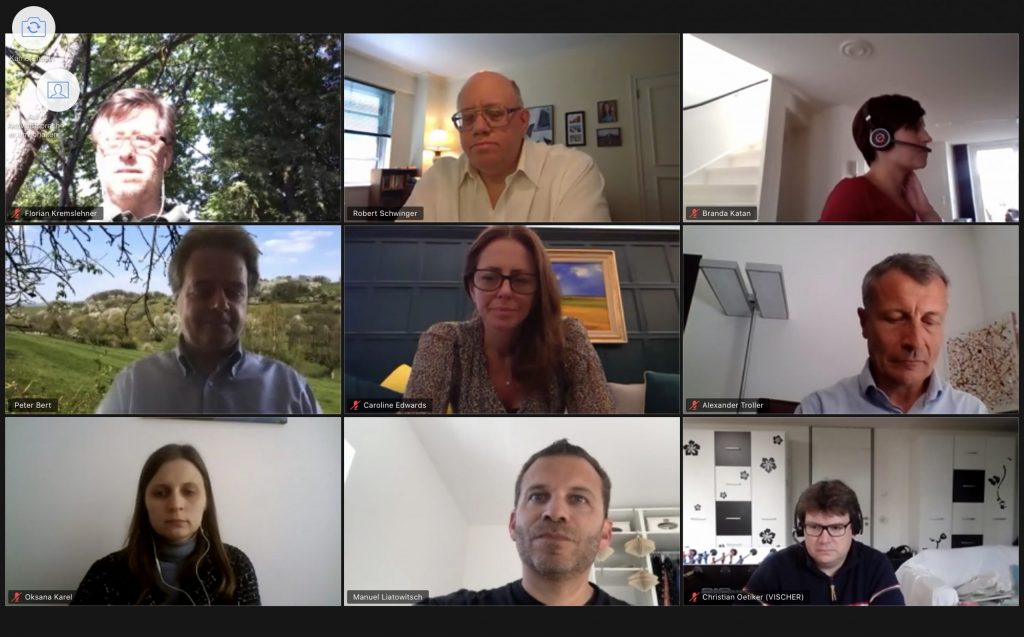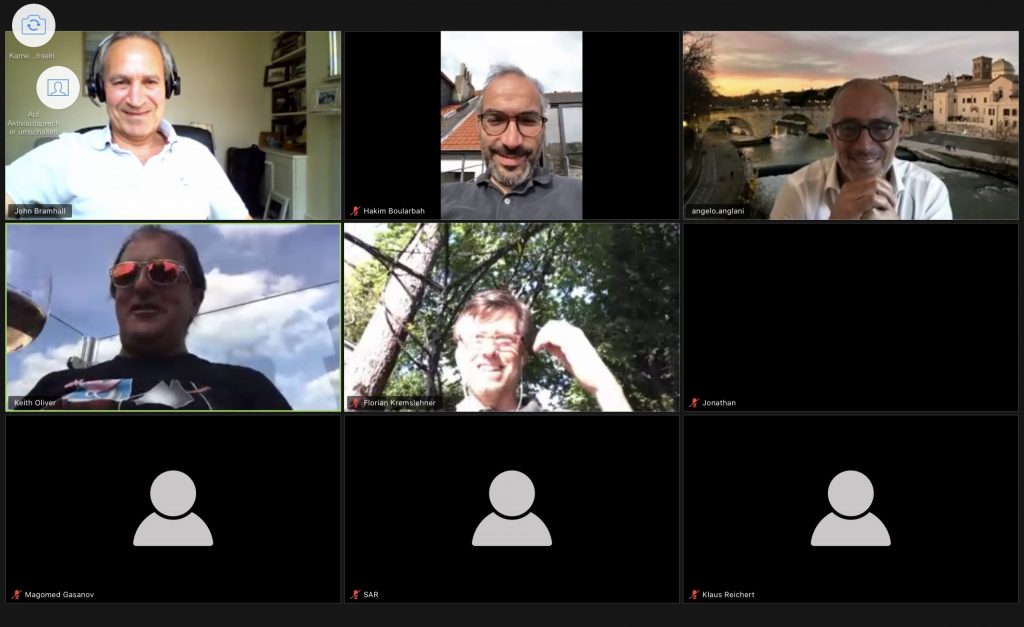 Really a lot of people were online and it felt so good to see everyone in good health – and get some interesting insights into our current work rooms (for example with wine bottles stored in behind, empty, I imagine). The exchange over the current status of the court systems, online hearing, traveling restrictions etc confirmed that – across the globe – we are all fighting the same ghosts. Meeting in Cyberspace is definitely a good weapon against these beasts. I look forward to our next meeting in two weeks and trust many have enjoyed the experience as much as I did. 
Message to all big, global networkers: feel free and encouraged to copy this!