IBA Litigation Committee in Preparation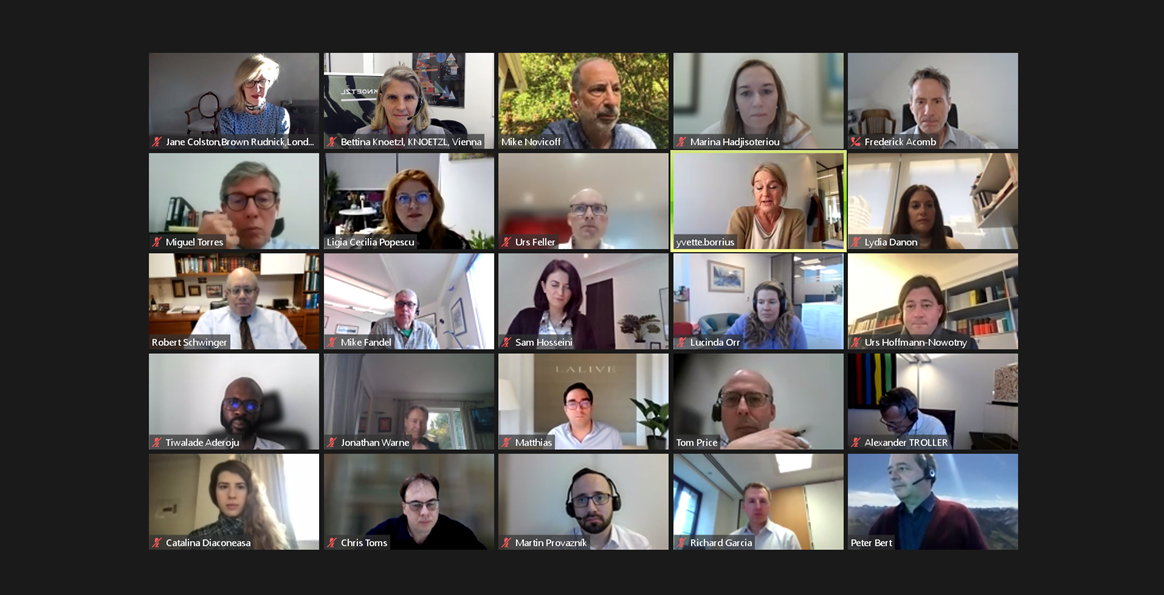 The leadership committee of the IBA Litigation Committee is in serious prep mode for the upcoming Annual Litigation Forum. As are many members across the globe, our litigation partner, Bettina Knötzl, former Co-Chair of this Committee, is eager to finally(!) attend this networking meeting in April, 2022 – in person!

The pandemic cost us a pause of two long years without any in-person IBA events. The spring meeting promises to be a great opportunity to refresh and affirm existing contacts and develop great, new relationships. During the videoconference on March 17th, 2022 we were reminded that, while we very much look forward to meeting in person, we are mindful of our colleagues from Ukraine being forced to fight for their country, for democracy and freedom, and are deprived of their families, their homes, their work and their existence.
We hope that the meeting will be an inspiration to devise ways in which we might provide support whereever we can. See you soon in London!