Florian Haugeneder and Emmanuel Kaufman Once Again Recognized by Who's Who Legal as Leading Construction Arbitration Practitioners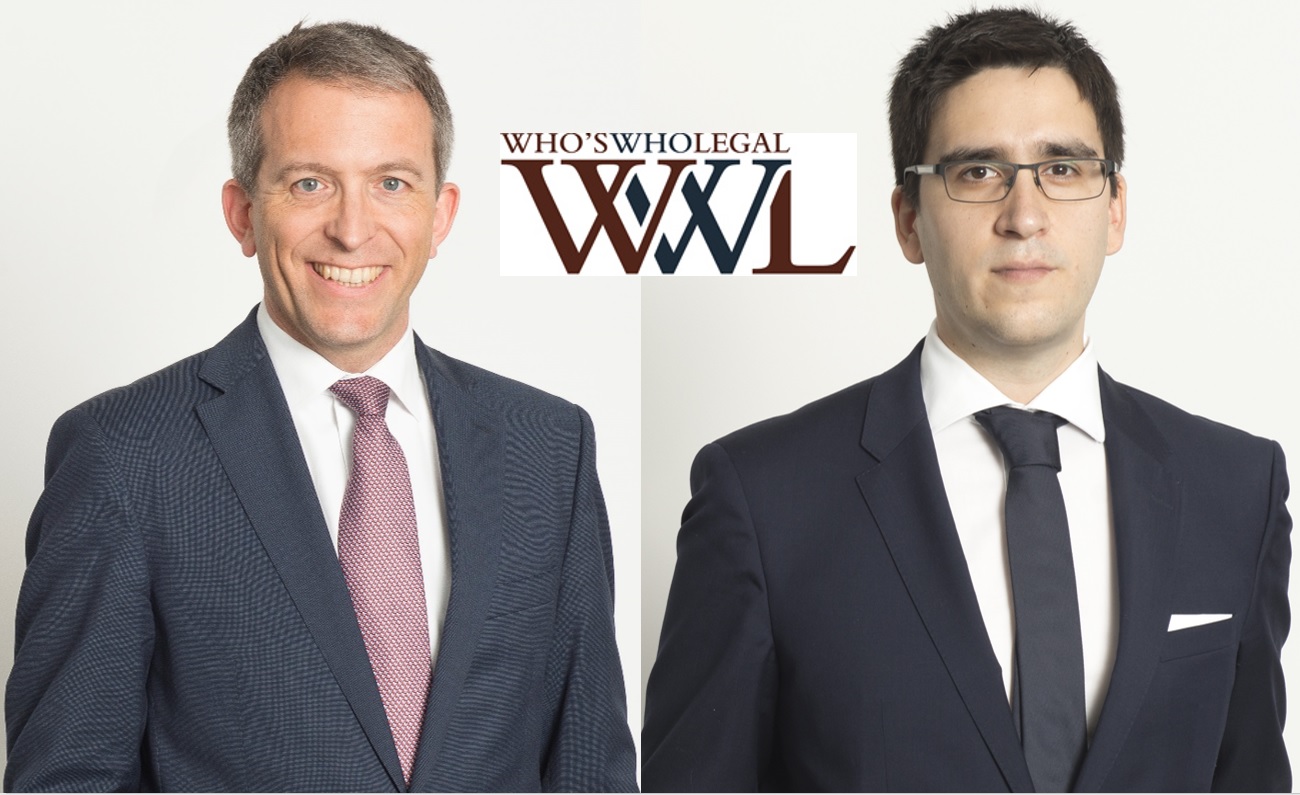 Who's Who Legal, a publication by Law Business Research Ltd, identifying more than 24,000 international leading private practice lawyers, has again named KNOETZL arbitration partners Florian Haugeneder and Emmanuel Kaufman as leading construction arbitration practitioners in Austria.
Florian Haugeneder "continues to impress" with his "first class work in arbitration proceedings" on behalf of high-profile construction clients.
Emmanuel Kaufman received "widespread plaudits" for his "excellent work handling high-stakes international construction claims".
We thank our clients and colleagues for their feedback and continued trust.
Florian Haugeneder: Thought Leader – Arbitration 2018
In addition to being recognized as leading arbitration practitioner in the area of construction, Florian Haugeneder was also selected as a Thought Leader 2018 by Who's Who Legal for the practice area of arbitration.
Impressed sources of Who's Who Legal highlighted his outstanding reputation in the Austrian market and emphasized his "excellent" skills and expertise.
Our construction arbitration experts
Florian Haugeneder is a partner at KNOETZL and specialized in commercial and investment treaty arbitration. Florian currently serves as the Vice President of the Austrian Arbitration Association (ArbAut). He lectures at the University of Vienna and frequently speaks and publishes on international arbitration and investment protection.
Emmanuel Kaufman's more than ten years of experience as counsel and arbitrator make him an expert in commercial, construction and investment arbitration in the CEE, SEE and Latin-America. Emmanuel participated in the first ICC advanced arbitration academy program which took place in Argentina, Brazil, Colombia, Mexico and the U.S. organized by the International Court of Arbitration for senior arbitration practitioners focusing on Latin America.
Both, jointly and individually, have successfully represented major construction and infrastructure clients in Austria and on an international level.
For more information about KNOETZL's construction arbitration practice, please contact Florian Haugeneder or Emmanuel Kaufman or any legal representative of your choice at our firm.