Careers in International Dispute Resolution – Insights and Perspectives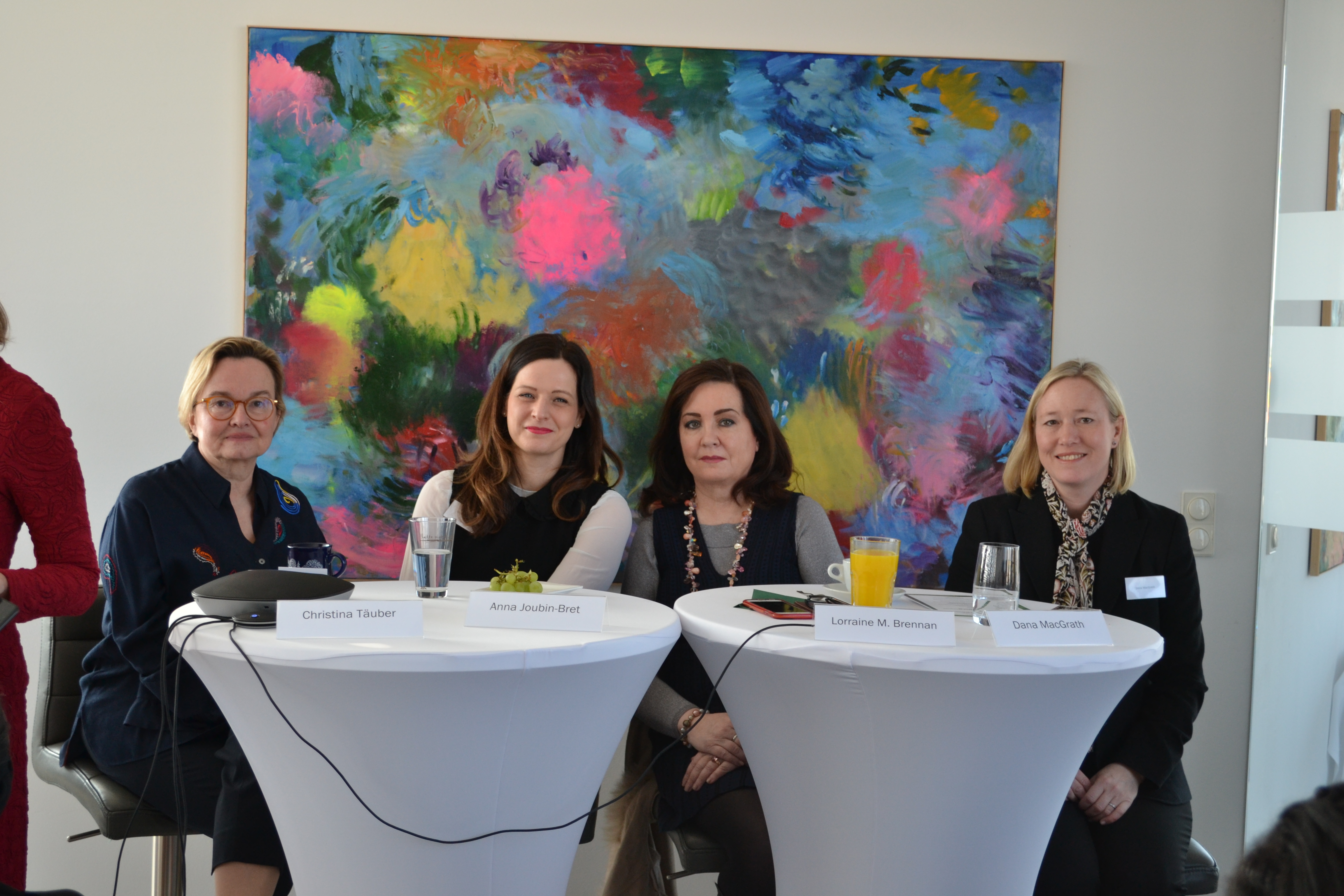 At the occasion of the 25th Willem C. Vis International Commercial Arbitration Moot in Vienna, KNOETZL and ArbitralWomen co-organized a networking breakfast with a panel discussion on the topic "Careers in International Dispute Resolution – Insights and Perspectives".
The panel, which featured Lorraine M. Brennan (Independent Arbitrator), Anna Joubin-Bret (Director of UNCITRAL), Dana MacGrath (Sidley Austin LLP), Christina Täuber (International Legal Department, STRABAG SE) and was moderated by Patrizia Netal (KNOETZL) assembled distinguished dispute resolution practitioners coming from different segments of the field.
Vivid discussions followed the warm welcome remarks by Louise Barrington (President of ArbitralWomen) and Bettina Knoetzl (KNOETZL). The panelists not only told the inside stories, sharing insights into the course of their careers, but also gave valuable advice to the audience particularly consisting of aspiring (female) dispute resolution practitioners from all around the globe.
The issues tackled ranged from the importance of mentorship, the influence of role models and incentives for taking pathbreaking career decisions to diversity considerations and ideas for changing women's under-representation in international dispute resolution – for all of which the panelists' firsthand experiences served as main base. The participants, female and male, eagerly contributed prolific statements and suggestions to the discussions.
During the subsequent networking breakfast, the participants recapped the insights that they had just gained from the leading dispute resolution practitioners, exchanging ideas and experiences, all of which while enjoying a unique view over Vienna's inner city.