All KNOETZL Arbitration Partners and Counsel among Who's Who Legal's Leaders and Future Leaders in Arbitration 2019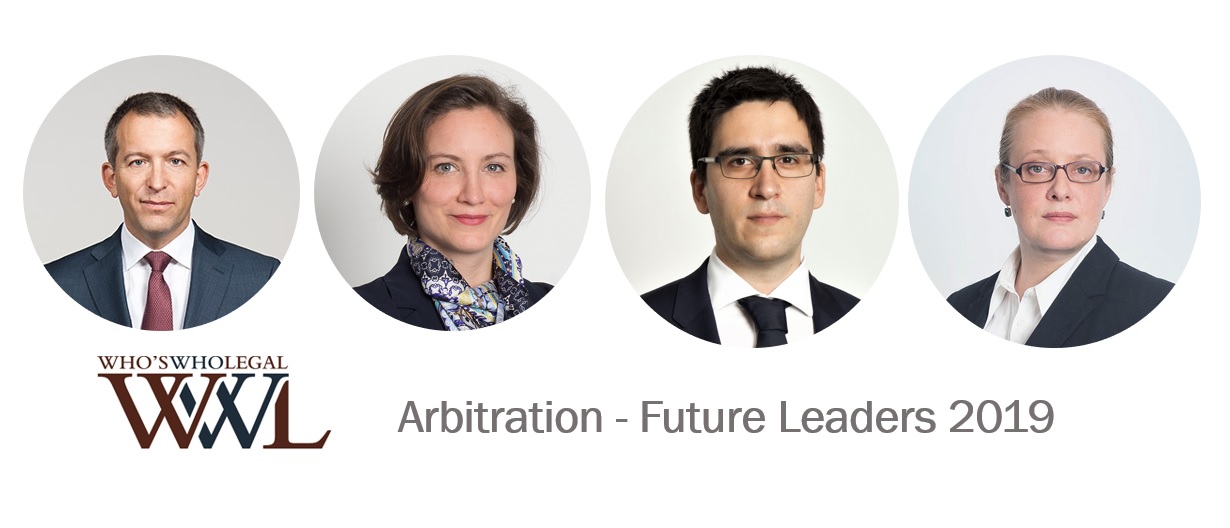 Who's Who Legal names Partner Florian Haugeneder a Leader in International Arbitration and Partners Patrizia Netal and Emmanuel Kaufman as well as Counsel Natascha Tunkel Future Leaders in Arbitration 2019.
Who's Who Legal, a highly regarded, global reference source for companies seeking to research the qualifications and expertise of lawyers, just released their nominations for Future Leaders in the area of Arbitration. Here is what they say about our legal professionals:
Florian Haugeneder impresses peers and clients alike, who highlight his "litigation skills and dedication to the client" while describing him as the "best advocate in Vienna" and an "investment arbitration expert".
Patrizia Netal is "definitely a future leader" say sources who commend her "tenacity, reliability and diligence". One peer commends her "truly excellent work" and highlights her "very clear and straightforward way of thinking and arguing".
Emmanuel Kaufman boasts "excellent analytical and drafting skills" and impresses peers with his "strategic approach and strong understanding of arbitration law".
Natascha Tunkel has "outstanding expertise in arbitration" and is recognised for her "highly developed communication skills".
More details about our Arbitration Leaders and Future Leaders can be found here:
Who's Who Legal is published by Law Business Research Ltd, an independent London-based company serving the global law market with news, analysis and research.
Click here to get in touch with our team members.