12th Riga VIS Pre-Moot: Last Shot Rule vs Knockout Principle – How to win the Battle of Forms under the CISG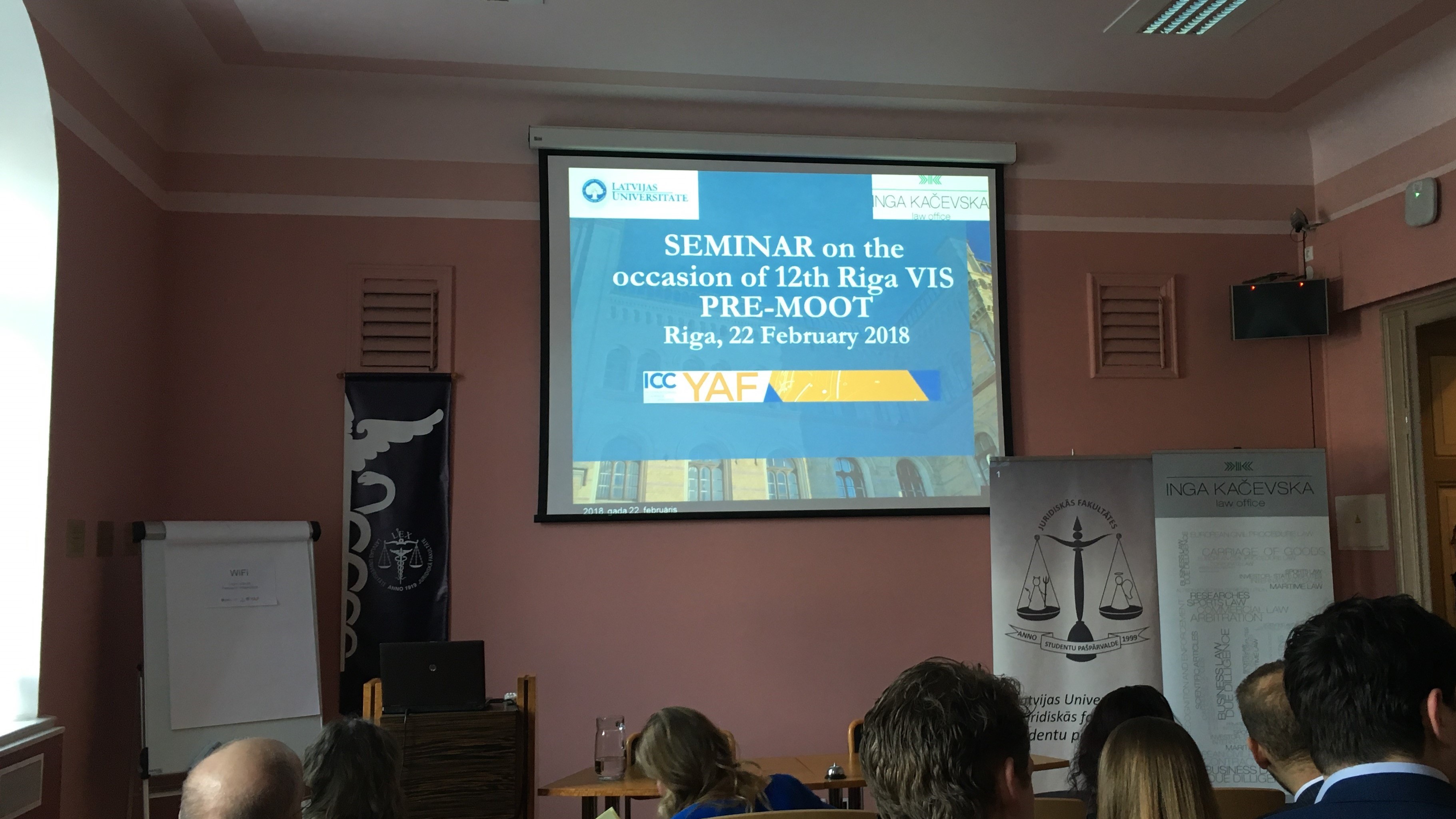 Oliver Loksa, KNOETZL Counsel, addressed legal practitioners and other participants at a conference held on February 22nd through the 24th in Latvia, on the occasion of the 12th Riga VIS pre-Moot on the Battle of Forms under the CISG.
The event was organized by Inga Kacevska, MCIArb, Associated Professor, University of Latvia and Attorney at Law, Riga, and the ICC YAF. The "pre-Moot" in Riga is traditionally one of the most popular events in anticipation of the VIS Moot and this year again attracted people from all around the world.
For the second time running, Oliver was delighted to be asked to present lessons from his experience at this event, both as speaker and arbitrator. On 22 February 2017, a conference on the battle of forms and liability under the CISG,  urging transparency in international arbitration was held, in which the panel consisted of Ilze Dubava (State Chancellery of the Republic of Latvia, Riga), Inga Kacevska, Eva Kalnina (Lévy Kaufmann-Kohler, ICC YAF Representative, Geneva), Ulrich Kopetzki (Counsel, ICC International Court of Arbitration, ICC YAF Representative, Paris), Evgeniya Rubinina (Freshfields Bruckhaus Deringer LLP, London) and Georg Scherpf, Luther Rechtsanwaltsgesellschaft mbH, Hamburg). Addressing the ever-present battle of forms in which arbitration specialists routinely engage, Oliver gave the enthusiastic participants some practical advice for challenges faced in the battle encountered in daily legal life. Oliver touched particularly on the so-called "Last Shot- and Knockout-principles". As he showed,  jurisdictions apply different approaches, making knowledge of relevant case-law and the courts' considerations thereon paramount for a positive outcome of  the proceedings at hand.  Oliver guided the participants on case-law as utilized by German and Austrian courts, highlighting their fundamental principles. What became apparent in the subsequent lively discussion was the importance of this topic given the wide-ranging usage of terms and conditions. The conundrum of this discourse will accompany and keep lawyers busy for many more years.
For more information about the12th Riga VIS pre-Moot program, please contact Oliver Loksa or your customary KNOETZL relationship professional at our firm.